LAMM 2017 TEE ORDERS - POST EVENT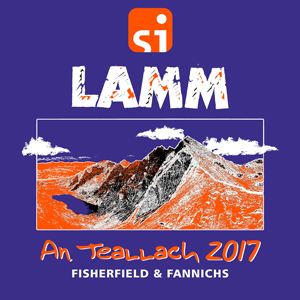 LAMM 2017 Tee Graphic
The LAMM has returned to its roots in 2017 and we have a fantastic event tee shirt for you. In the early LAMM years, Martin Bagness, a top Lakeland orienteer who used to plan our courses, drew a graphic of a popular scene from the LAMM area and this was printed onto a cotton tee shirt. This year we have stylised an image from the area based on an iconic view most of you will see (weather permitting) during the event. We are providing a unisex and ladies cotton indigo tee with the LAMM logo on the sleeve. The tee has a striking graphic in white, orange and black on the front and the ladies has it on the back.
We pre-ordered 250 tees this year and they have all sold sold out. Unfortunately a small box of tees was lost on its way to us so we are needing to re-order these. You can also order additional tees here for £15 which includes post, packing & insurance. Orders close at midnight on Sunday 18th June. We expect these late orders to be despatched to you on 10th July.
We also have a few 2012 and 2014 tees that you can purchase - see the artwork below.