LAMM 2005 - Dryflo Tee Shirts
This year we will offer another special edition Lowe Alpine tee shirt bearing the LAMM 2005 logo. Lowe Alpine's Dryflo garments have always been very popular at the LAMM. This year for the ladies we have the Womens Lightweight Dryflo Crew Short Sleeve in Lavender and Bluebell and for the men we have the Dryflo Tee in Stargazer Blue and Aqua Mist. Even with the special LAMM 2005 logo applied, the price of £20 means that you will not be able to purchase these items more cheaply elsewhere.
The garments can be purchased during the weekend in the marquee but Dryflo has been so popular this year that we have only been able to source sufficient for about 40% of the competitors. When these items have sold out Lowe Alpine will have no more Dryflo available for us to purchase. Not surprisingly, the advice is - BUY EARLY. To ensure that all competitors are able to take away a souvenir garment from the weekend, we are endeavouring to obtain an alternative supply of tops with the LAMM 2005 logo.
Unisex with breast print: Aqua Mist Stargazer Blue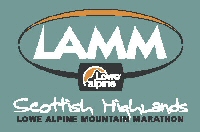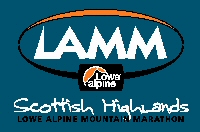 Ladies with sleeve print: Lavender Bluebell